L1 - Personal Hygiene (Food Safety Training)
Event registration not yet started.
LEVEL 1 - PERSONAL HYGIEN (AWARD IN FOOD SAFETY-
Arabic Language)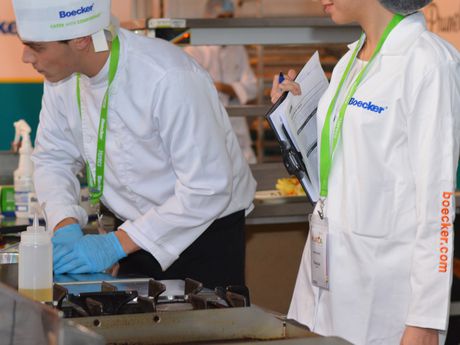 Course Objective: 
To raise awareness of key Food Safety topics and provide employees with an introduction to food hygiene.

Course Content: 
- An introduction to Food Safety -
- Food Safety hazards and control -
- Personal hygiene - 
- Pest control -
- Cleaning and disinfecting - 
- Safe handling and storage of food -
Who Should Attend: 
This course is directed to front-line janitors and stewarding, housekeeping personnel, waiters, and food industry employees as well as personnel in need of proper personnel hygiene attention such as cleaners.

Available Language: 
26/07 English
28/07 Arabic


Provided by